Apple Pencil - 5" Same Color or No. 2 Graphite
Apple Pencil - 5" Same Color or No. 2 Graphite
Product Description
No. 2

Graphite
Apple Pencil™
pen • cil
noun
1. An instrument for writing or drawing, consisting of a thin stick of graphite or a similar substance enclosed in a long thin piece of wood or fixed in a metal or plastic case that you use by pressing the black or colored part in its center against paper or some other surface and make a black or colored mark.
• Made from apple tree kiln-dried twigs

• Each pencil is 5 inches long & one end is pre-sharpened

• Over 3 inches of inner core color in each pencil
• Non-toxic and safe for children over 3 years of age
• Made in the USA
Apple Pencil™
is handcrafted from Winesap apple tree kiln-dried twigs harvested in cooler regions of California.
The handmade colored
Apple Pencil™ is natural wood, whimsical, practical, and has a special appeal for children and adults. It is a really fun writing and drawing tool.

Each pencil is approx. 5 inches long and 3/16 -3/8 inches in diameter. The core is a clay and wax mixture with pigment added. Over 1.5 inches of usable core is available in each end. The core is PMA approved non-toxic and safe for children.
Depending on the diameter, a pencil can be sharpened using a hand-held pencil sharpener, or safely whittling with a knife.
Apple Pencil™ is sold in 7 mixed colors or No. 2 graphite. Each pencil is tied a product information tag attached with a cotton string.
Apple Pencil™ is available in 8 colors.

Red, Orange, Yellow, Blue, Green, Purple, Black, & No. 2 Graphite

Twig Pencils™ are harvested from apple tree twigs and other sustainable resources. Apple Pencil™ is handcrafted in California USA.
Customer Reviews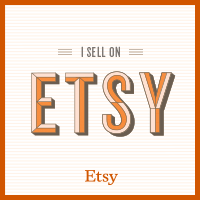 Find Similar Products by Category