PEAVY™
Constructions and Assemblages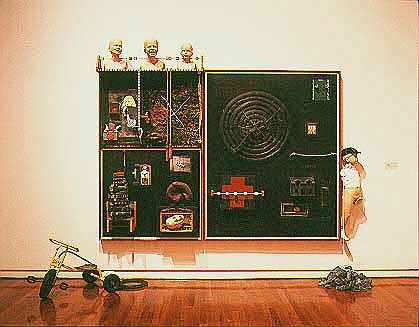 Gay Children, 7ft. x 7ft.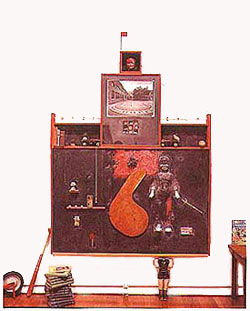 School House, 6ft. x 6ft.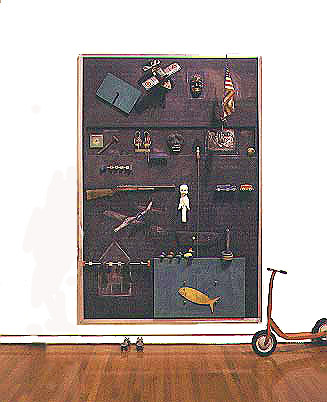 Deep Fishing, 5ft. x 9ft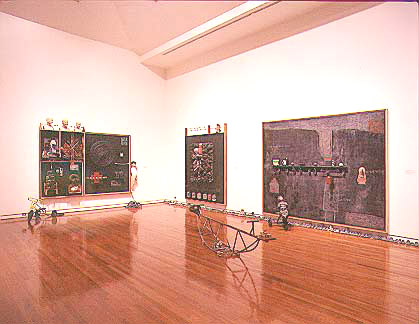 An Exhibition at The Contemporary Museum, Honolulu, Hawaii
h.m.Peavy is an artist who examines society, deep held beliefs, and their impact on children. These constructions and assemblages were built between the years 1995 - 1999 using recycled vintage toys, books, children's clothing and shoes, mannequins, dolls, stuffed toys, and black chalkboards, along with colored pencil drawings and written inscriptions. The artist also designs and weaves rugs and tapestries.

He lives and works in California.
An Exhibition at The Contemporary Museum, Honolulu, Hawaii